Rush of Spring

Rachel Dinwiddie | Mark Joshua Epstein | Una Ursprung


May 7 - June 13, 2021 | a STEAK exhibition








Young Space and STEAK are proud to present Rush of Spring, a three-person exhibition by Una Ursprung (Alsace, France), Mark Joshua Epstein (Ann Arbor, Michigan), and Rachel Dinwiddie (Little Chute, Wisconsin).
Comprising a selection of paintings and works on paper,
Rush of Spring
features each artist's distinctive approach to new beginnings and perspectives as the world emerges from a period of deep change and approach spring with a redefined sense of renewal and regeneration.
Optimal viewing on desktop. Click on images and links throughout to access each artist's works.
Download a PDF of all artworks.
To inquire, please email
kate@yngspc.com
or
info@steak.gallery ︎
Press Release
Spring is a time of regeneration and change, yet more tentatively this year than most. Three artists, Rachel Dinwiddie, Una Ursprung, and Mark Joshua Epstein, consider the possibilities that lie ahead in response to a time when we have all felt moored in place, and at one time or another, stuck, uncertain, or depleted. And yet, like a tree that loses its leaves in the winter, that energy is re-centered so that it can channel nutrients and life to new growth. Each of the artists in this exhibition have experienced a sense of renewal in their practices, and like a rush of spring meltwater from months of heavy snow, they seek to embrace change and movement through this new work, and share this universal experience of change that occurs within us all.
Read
or
download
Rush of Spring
also marks a new initiative called
STEAK,
a gallery developing from the existing framework of Young Space to present exhibitions both online and offline of compelling work by emerging artists worldwide. Sign up to receive updates about upcoming exhibitions
here
.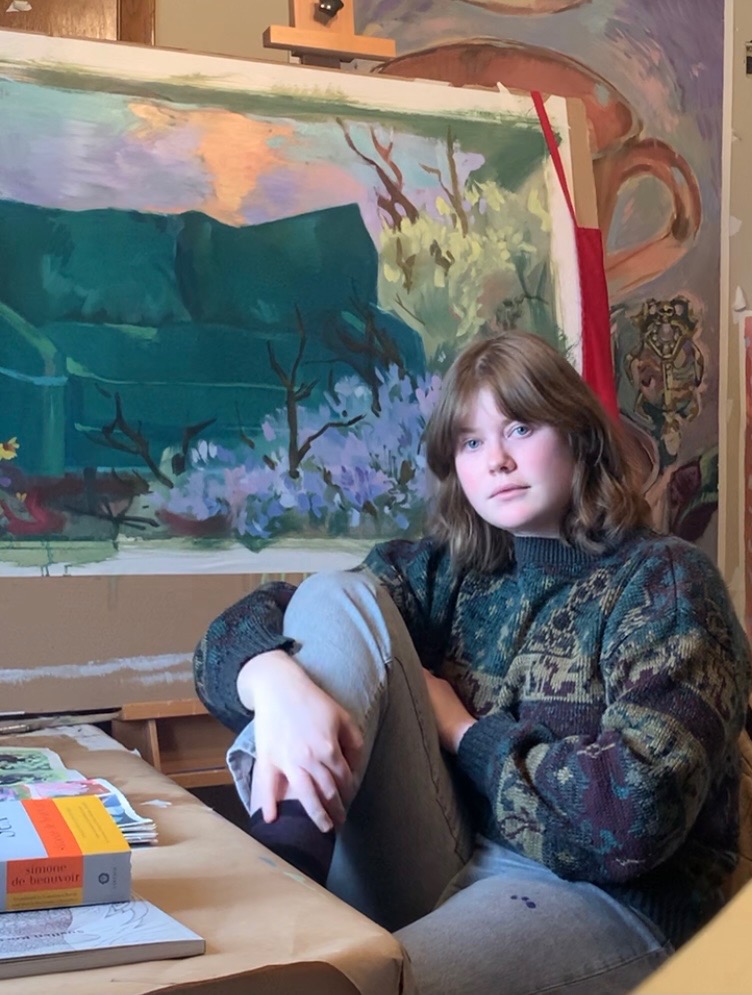 Rachel Dinwiddie in her home studio in Little Chute, Wisconsin

I think about painting as an act of possessing -- spending time with the object by looking at it and experiencing it.
― Rachel Dinwiddie
I connect the idea of home with the forest, nature, and a sense of belonging together. I feel more comfortable in nature than in the city, and I really enjoy observing everything in nature, even the smallest leaf.

― Una Ursprung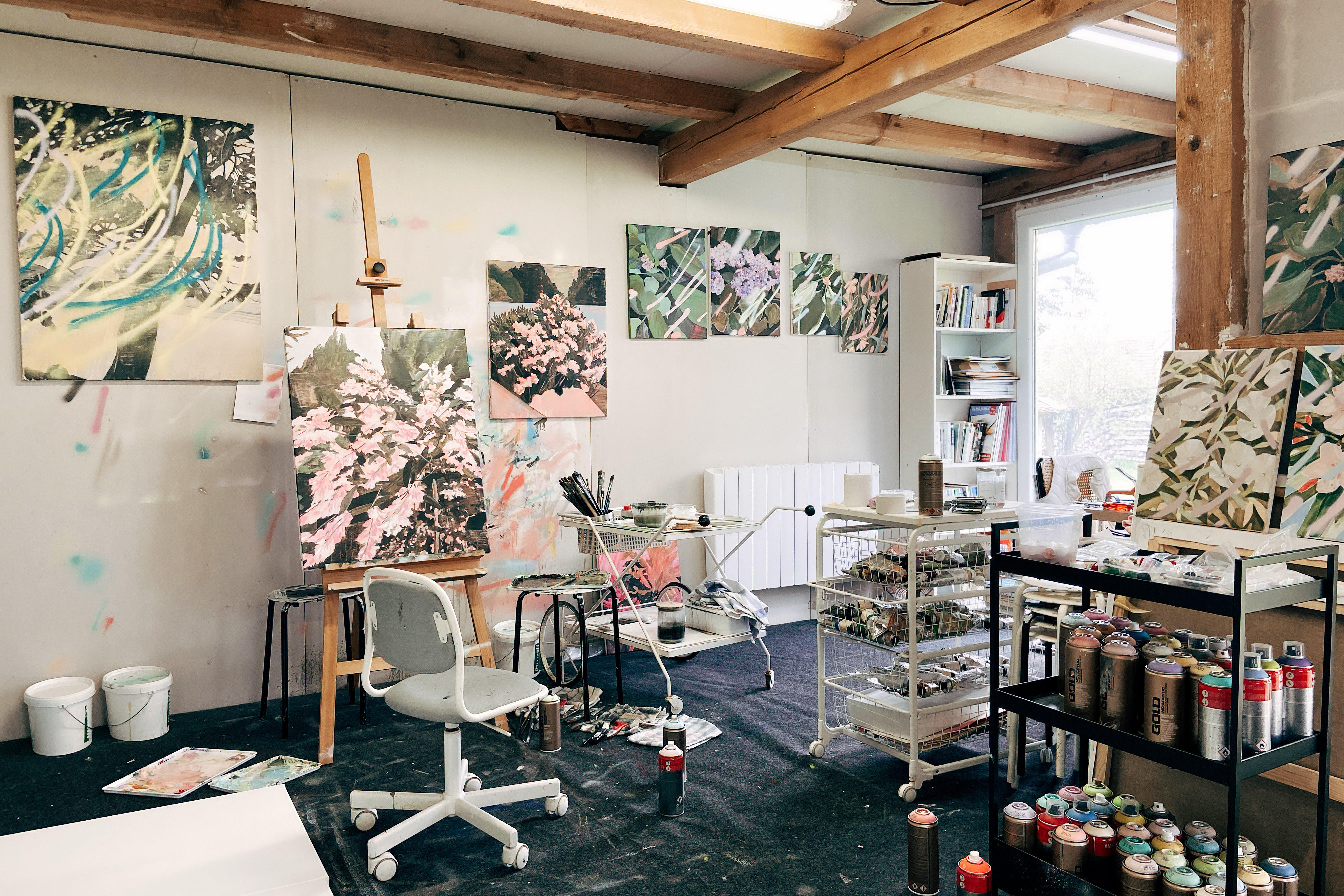 Una Ursprung's studio in the Alsace region of France, near Basel, Switzerland

My studio is a self-contained cabin-ish building out in nature, and so my painting routine was largely interrupted when the pandemic lockdowns began. It has taken time to adjust to the quiet - the trees, the animal visitors I see through my studio door - but I've come to need the slowness that the new landscape has allowed for.

― Mark Joshua Epstein









Mark Joshua Epstein's studio in Ann Arbor, Michigan